Britain's biggest employer has selected EMCC as its representative professional body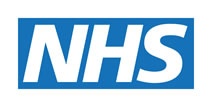 The NHS in England, which has1.3m employees, has recognised the growing importance of coaching and mentoring to the development of its people, and has joined the EMCC as its largest organisational member.

Sue Mortlock, Head of Board Development at the NHS Institute for Innovation and Improvement, explained that the NHS has been using external coaches for over 10 years and developing their internal coaching capability for the past three years. The development of their internal coaching programme was heavily influenced by EMCC standards. They were also impressed by the fact that the EMCC embraces mentoring with the same professionalism as coaching, and mentoring is well established in the NHS in the development of key staff, including clinicians and graduate starters.

In line with what both organisations see as a strategic alliance, Sue has accepted an invitation to join the Advisory Board of EMCC UK. The partnership brings significant benefits to both organisations. As Sue says: "We feel that we have much to share with the EMCC - our experience and practice will add to the EMCC's awareness of established coaching and mentoring in a large and complex organisation and the EMCC's membership reflects different styles, interests and approaches that we can learn from."

Mike Hurley, EMCC UK President added: "We are looking forward to working together in partnership so that with coaching and mentoring at its core, the NHS will be able to meet the stringent measures placed on it, and at the same time support individuals, teams and the NHS as a whole to achieve their purpose."
IBA Business Enterprise Awards
Amanda reaches finals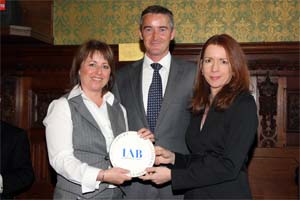 Amanda's business, Spiral Life Coaching, helps individuals to reflect and redirect their lives. As well as offering individual coaching sessions, she delivers courses in confidence building and stress management for the Adult Learning Service in Leicestershire.
She is a member of the European mentoring and Coaching Council and the Leicestershire Chamber of Commerce. Amanda reached the finals of the IBA Business Enterprise Awards held at the House of Commons in 2008.
She is pictured left in the picture receiving her award from Rachel Elnaugh of Dragons Den fame. With them is Alan Moody of Mamut